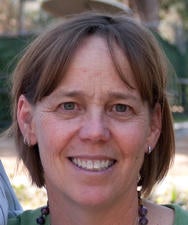 Prof. Mary Droser is the On-Campus Liaison for the STEM High School. 
 Email: mary.droser@ucr.edu
 Phone: (951) 827-3797
 Website
The Regents of the University of California, on behalf of UC Riverside are partnering with the Riverside Unified School District (RUSD) to propose a ground lease of University-owned land on East Campus for the purpose of constructing a new RUSD STEM High School serving grades 9 through 12. The RUSD STEM High School will be a magnet school for 800 students (half full-time and half part-time) who are pursuing their interests and aptitudes in areas of science, technology, engineering and mathematics. The High School would consist of classrooms, administrative office space, a multi-use discovery center, fabrication lab, food service, lecture facilities, a fitness center, outdoor learning areas and associated parking and circulation.
For more information, please see the Real Estate Services site for the STEM High School.
 RUSD STEM High School Advisory Committee
Co-Chair: Gerry Bomotti, Vice Chancellor, Planning, Budget & Administration
Co-Chair: Mary Droser, UCR Liason for the STEM High School & Professor, Geology
Raoul Amescua, Executive Director, Real Estate Service & Asset Management
Alexander Balandin, Distinguished Professor, Electrical & Computer Engineering
Leslie Bushong, Director, California Teach Program - Science & Math Initiative
Abigail Cortez, Undergraduate Student Representative
William Grover, Assistant Professor, Bioengineering
Juliette Levy, Associate Professor, History
Catherine Lussier, Assistant Professor of Teaching, Graduate School of Education
Carolyn Murray, Professor, Psychology
Thomas Smith, Dean, Graduate School of Education
Wenwan Zhong, Professor, Chemistry
Staff support: Jeff Kraus, Director, Community & Local Government Relations